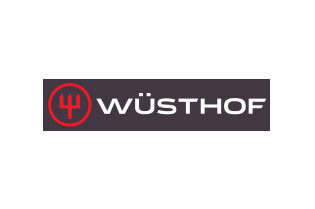 WÜSTHOF has one mission since its beginning in 1814: crafting the finest knives that last for generations. Founded in Solingen, Germany, known for centuries as the "City of Blades", the brand is owned by the seventh generation of the WÜSTHOF family.
In their state-of-the-art manufacturing facility, the company creates a variety of knife collections and cooking utensils. WÜSTHOF is appreciated for its art of crafting; it takes over forty manufacturing steps to make a WÜSTHOF knife, with many made by hand, using traditional skills and techniques.
Forged knives from the famous CLASSIC Collection have become the symbol of WÜSTHOF and are a lifelong companion for chefs all over the world. With over 500 employees in North America and Europe, the brand is available at leading culinary retailers worldwide.
Throughout recent years, consumers rediscovered that healthy eating is the foundation of a healthy body and mind. Along with the pleasure of preparing and enjoying homemade meals together with family and friends, consumers recognize that a healthy planet is an essential element of this lifestyle.
At a time where disposable products cloud the future of our planet, WÜSTHOF is loved for its commitment to responsibly crafting products that last a lifetime and are often handed down to the next generation. This appreciation and emotional connection recently led the company to launch its direct-to-consumer business. As WÜSTHOF builds their bond with the consumer, they will take this relationship further by creating and sharing digital content and tangible experiences.
WÜSTHOF, what brings us together every day is the joy of a tasty and healthy meal.