It is hard to find the right words that can succinctly do justice to the journey in the pursuit of being the Chaîne's 2018 Best Young Sommelier!
International JS Final 2018 - Mexico City, September 19-22, 2018. Aymeric Pollenne wins for Great Britain
Ten young Sommeliers (8 male, 2 female), representing the Bailliages of Australia, Canada, Denmark, Finland, Germany, Great Britain, Hungary, Mexico, Turkey and the USA, came to Mexico City to compete for the title. It was the first time Mexico had hosted the final - the 12th in fact - since it began in 2007.

After a tense morning's competition on Saturday, September 22nd at the Hotel InterContinental Presidente which was broadcast live worldwide by social media video stream, Great Britain's Aymeric Pollenne was announced as the winner at the Awards Ceremony held the same evening at the hotel. Thibaut Broussier for the Bailliage of Australia was Runner-up and the USA's Jeremy Shanker came in Third Place.

Besides the winner's medal, Aymeric was presented with a special prize of a jeroboam of Yalumba Menzies Cabernet Sauvignon 1997 and a Sommelier's sabre. He was also given a special bottle of Tequila Cuervo and an engraved silver-plated tray. As well as also receiving commemorative engraved trays, Runner-up Thibaut's star prize was a Wempe Glashütte I/SA wristwatch and Jeremy's was an imposing book on Tequila.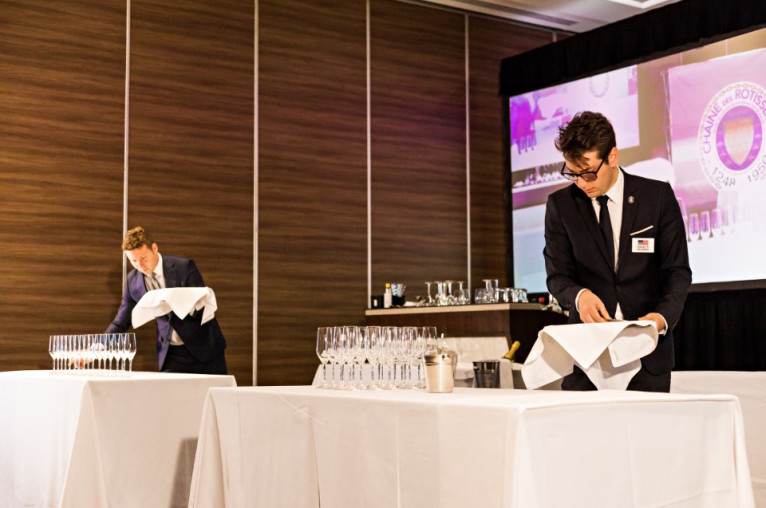 All the competitors were awarded a diploma, a competition medal, a silver salver, a bottle of Tequila Cuervo and a framed example of colourful Mexican art.

The Semi-Final to select the three competitors who participated in the Final also took place at the Hotel Presidente InterContinental. Throughout Friday the ten young Sommeliers were tested on their knowledge and skills. Firstly with a theory paper, then with a practical wine service test and lastly with a blind wine tasting.

Brian Julyan MS, Chair, and the panel of judges, Bryan Dawes MS, Frank Kämmer MS and Kim Thygesen, ably took the competitors through all stages with the goal of encouraging the young men and women to give of their best in what is understandably an intense period of pressure.

Last but not least, as well as expressing great appreciation to the international sponsors, Yalumba Wine Company and Wempe Glashütte I/SA, sincere thanks go to the Mexican supporters of this year's Final [See list below]. They all contributed to making the event such a success.
Pilar Roth
Chargée de Missions, Bailliage of Mexico